All Topo Maps: Every 7.5 minute, 1:100,000 & 1:250,000 scale USGS Topo map for an entire state, on CD-ROM, at a reasonable price.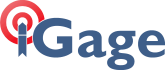 Now you can purchase every 1:24,000 7.5 Minute; every 1:100,000 (most states) and every 1:250,000 scale USGS Topographic Map in high resolution and a full featured viewer for $80 to $100 a state depending on the state. That is about 3 cents a map!
Each state's collection is fully searchable by place name, Township/Range (available for most states), map name and location. All Topo Maps will convert Lat/Lon and UTM coordinates to annotated map locations. The All Topo Map: GPS Tool makes uploading and downloading waypoints, routes and trackpoints to your GPS easy. Real Time Tracking displays your current position on the map as you drive.
Lightning fast, full-featured viewing software allows instant map selection using the built in place name database, zooming to any scale, instant coordinate display, straight line, traced distance measurements and printing at any scale both in color and black & white.
Entire maps or viewed portions of maps may be copied to the clipboard as bitmaps (and manipulated) or directly printed. Maps may be directly exported to .TIF and .TFW worldfile formats for use with CAD and GIS applications.
Big Topo automatically seams quadrangles (collars/boarders removed) to build huge map images. These images can be used in All Topo Maps or exported as generic pictures to other applications and GIS/CAD tools. All Topo Maps include all the map collars, BigTopo can remove or add new ones.
Click Here For A All Topo Test Drive
Designed to run on computers using Windows 95 or better. See details on system requirements at bottom of this page.
---
| | |
| --- | --- |
| Alabama Topo Set W-3320 $80.00 | Alaska Topo Set W-3321 $94.00 |
| Arizona Topo Set W-3322 $80.00 | Arkansas Topo Set W-3323 $80.00 |
| California Topo Set W-3324 $92.00 | Colorado Topo Set W-3325 $86.00 |
| Connecticut, Inc: NY, CT, MA & RI W-3326 $86.00 | Delaware, Inc: D.C., DL, MY, VA & WV W-3327 $98.00 |
| Florida Topo Set W-3328 $80.00 | Georgia Topo Set W-3329 $80.00 |
| Idaho Topo Set W-3331 $84.00 | Illinois Topo Set W-3332 $80.00 |
| Indiana Topo Set W-3333 $80.00 | Iowa Topo Set W-3334 $80.00 |
| Kansas Topo Set W-3335 $80.00 | Kentucky Topo Set W-3336 $80.00 |
| Louisiana Topo Set W-3337 $80.00 | MaineInc: ME, NH, VT W-3338 $80.00 |
| Michigan Topo Set W-3339 $80.00 | Minnesota Topo Set W-3340 $80.00 |
| Mississippi Topo Set W-3341 $80.00 | Missouri Topo Set W-3342 $88.00 |
| Montana Topo Set W-3343 $98.00 | Nebraska Topo Set W-3343 $80.00 |
| Nevada Topo Set W-3345 $80.00 | New Jersey Inc: NJ, PA W-3346 $86.00 |
| New Mexico Topo Set W-3347 $88.00 | North and South Corolina W-3348 $88.00 |
| North Dakota Topo Set W-3349 $80.00 | Ohio Topo Set W-3350 $80.00 |
| Oklahoma Topo Set W-3351 $80.00 | Oregon Topo Set W-3352 $88.00 |
| South Dakota Topo Set W-3353 $80.00 | South Dakota Topo Set W-3353 $80.00 |
| Tennessee Topo Set W-3354 $80.00 | Texas Topo Set W-3355 $98.00 |
| Utah Topo Set W-3356 $80.00 | Washington Topo Set W-3357 $80.00 |
| Wisconsin Topo Set W-3358 $80.00 | Wyoming Topo Set W-3359 $88.00 |
Requirements For Reasonable Use
Windows 95 / 98 / NT / 2000 / ME / XP / XP Pro (all trademarks of Microsoft) 200 megabytes free disk space 32 megabytes RAM (All Topo will run in less), 64 recommended for BigTopo Seamer Graphics Card / Monitor set to 256 colors or more (True or High Color is better) 600 x 800 Monitor Resolution (1024 x 768 or higher is better) Mouse, CD ROM drive...
Absolute Minimum Requirements
All Topo Maps will run well on a 486 class machine with 16 megabytes of RAM and 100 Megabytes of free disk space. It is a slow experience, but you should be used to it - everything on a 486 runs slowly these days. A couple of warnings: while All Topo Maps will install into 100 megabytes of free disk space, you may not have enough space left to print or export a map!
Notes
The BigTopo seaming tool really uses memory! If you are going to use the seamer often, we highly recommend at least 128 megabytes of RAM. Since it is possible to generate very large output files, you will need lots of free disk space. A single BigTopo can fill 250,000,000 bytes!
BACK TO NUGGET SHOOTER STORE
BACK TO NUGGET SHOOTER